A recent research study looked at using botox as treatment for CRPS (RSD).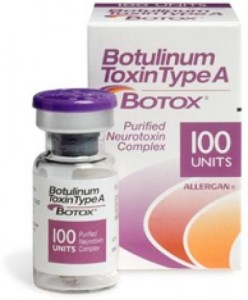 Probably best known as a wrinkle treatment, botox is also used for muscle spasm, headache, and certain pain disorders.  This study investigated botox as a treatment for CRPS, in particular looking at its effect on allodynia (excessive pain response to stimulation which shouldn't be painful).  The study was small, with 8 participants in the double-blind section, and 6 in the open-label trial.
The results showed the botulism does not work and is painful when used in CRPS.
In the past, "negative" studies – showing something doesn't work – were sometimes not published.  But the results of studies showing what doesn't work can be just as useful as those showing what does.  Both kinds of information needs to reach clinicians working with patients.  If a treatment doesn't work, it's crucial to know that, so we don't continue to use it.  As well, that knowledge helps researchers move on to try other new treatment, so we can make progress.
The study is:  "Botulinum Toxin A for Treatment of Allodynia of Complex Regional Pain Syndrome: A Pilot Study," by Delaram Safarpour, Arash Salardini, Diana Richardson, and Bahman Jabbari, in Pain Medicine September 2010, Volume 11, pages 1411–1414.